You look down from the sky, manipulating the world and seeing how it responds to your changes. You are able to alter vegetation and climate while watching their effects on the surrounding organisms. In this way, and many others, digital games provide excellent opportunities for players to learn about complicated subjects, including the concept of evolution through natural selection. Even games designed for fun and not specifically for education can provide rich, concise, dynamic representations of complex science, technology, engineering, and math topics.
Digital games have successfully supplemented the educational process in a range of topics, including math, science, and biology, since I was young. Research shows that if these games are going to actually teach those concepts, they must represent them accurately. Games that include incorrect depictions teach the wrong lessons.
Since Charles Darwin and Alfred Russel Wallace, evolution has been understood as a process based on genetic differences between individual organisms of the same species. There are three key principles:
Organisms with genetic advantages for their environment are more likely to survive and reproduce, while organisms whose genes make their bodies less suited will die more quickly and reproduce less effectively.
Because these characteristics are genetic, they are passed on to offspring.
Organisms with genes that improve their survival will have more successful offspring, which will, in turn, pass on their advantages to the next generation.
Some colleagues and I examined how well current games could serve as educational tools, specifically about evolution. We examined how Darwinian evolution was represented in 22 games, which we located either through game databases – GameSpot or IGN – or through Google searches. Most games got evolution at least partly wrong. Only five accurately represented all three key principles of evolution.
The Five That Got it Right
"Creatures" provides a rare example of the three principles. In that game, players create cartoon-like creatures called "Norns" through a process that allows Norns to be altered not just in terms of appearance but at the genetic level. For the most accurate representation of evolution, the game offers a play mode called "wolfling run". In that mode, players cannot directly affect their Norns but can observe their relative fitness for a particular in-game scenario. The potential variations in both Norn creation and the environment they must survive in provide for an astonishing number of evolutionary possibilities.
Maxis, best known for creating the "SimCity" game series, and its spinoff "The Sims" collection, also made a set of games called "SimEarth" and "SimLife." Like "SimCity," both give players top-down control of a world. "SimEarth" was designed for players to make major changes to the weather, landscape, and animals to create an environment. Players were then able to see how the animals would fare in this created environment. "SimLife" was more specific: it has players engage with the animals (rather than merely creating them) to learn about the biology surrounding their survival.
We also found two academically oriented games that loosely presented the three mechanics of evolution: "Selection Game" and "Who Wants to Live a Million Years" (which was later renamed "Charles Darwin's Game of Survival"). The two games were designed to be simple tools that could be played quickly in places like museums. Despite the limited mechanics present in such games, they still clearly show each element of the evolution process.
| Study | Game Title | PV | DF | FH |
| --- | --- | --- | --- | --- |
| One | Creatures | Y | Y | Y |
| | E.V.O.: Search for Eden | Y | N | N |
| | Eco | Y | N | Y |
| | Evolush: Evolution Journey | Y | N | N |
| | Evolution | Y | N | N |
| | Evolution HD | Y | N | N |
| | Evolution: The Game of Intelligent Life | Y | N | Y |
| | L.O.L.: Lack of Love | Y | N | N |
| | Pride of the Dragon Peace | Y | N | N |
| | Seventh Cross Evolution | Y | N | N |
| | ShootaN: Evolutionary Mayhem! | Y | N | N |
| | SimEarth | Y | Y | Y |
| | SimLife | Y | Y | Y |
| | Spore | Y | N | Y |
| Two | Angry Aliens: Evolution | N | N | N |
| | DNA Roulette | Y | N | N |
| | Life Preservers | N | N | N |
| | NERO | Y | Y | N |
| | Seed | Y | N | Y |
| | Selection Game | Y | Y | Y |
| | Variation Game | Y | N | N |
| | Who Wants to Live a Million Years | Y | Y | Y |
PV = Phenotypic variation; DF = Differential Fitness; FH = Fitness Heritability
Market Success Doesn't Mean Accuracy
Because commercially successful games are already popular, they should be considered for educational purposes. The most commercially popular game we found didn't quite get evolution right. "Spore" left out something many other games did, too: Organisms' genetic differences didn't affect their survival rates. Instead, organisms whose genes were unfit for the environment would not necessarily die more often, in keeping with evolutionary principles. Rather, players could intervene and increase an organism's likelihood for success by, say, helping it move more intelligently and strategically beyond the scope of its genetically predisposed movements.
Nevertheless, "Spore" does a reasonable job presenting the broader concept of evolution to players and is the best such game made this century. "Creatures," "SimEarth," and "SimLife" are all from the 1990s. "Spore" is also still available for purchase, so it is the only game readily usable by the average educator or student.
But other findings were disappointing. Most games inaccurately portrayed evolution, usually in the same way Spore did - allowing player intervention to save organisms that were unfit for survival.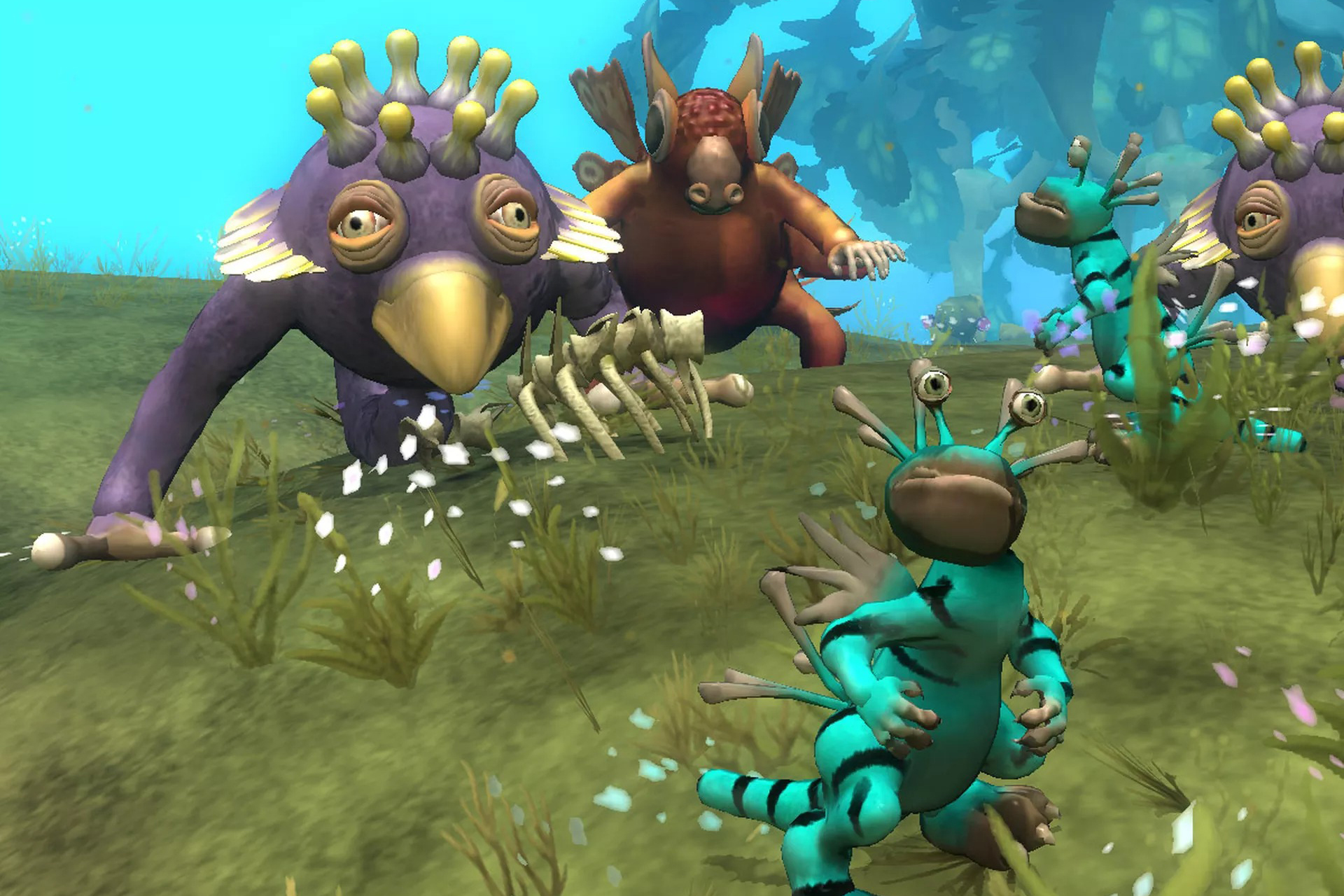 For these other games, evolution becomes more akin to mutation during a single organism's life than a process that occurs through generations. In "E.V.O.: Search for Eden" and "L.O.L.: Lack of Love," players earn points they can spend to modify their organisms. In "Eco," at the end of each level, the player arbitrarily changes an attribute, though not necessarily one that affects an organism's survival prospects. In each of these cases, what the game calls "evolution" is actually external genetic manipulation rather than inheriting particular traits.
These inaccuracies may confuse those unsure of what evolution actually is. If other scientific subjects are similarly poorly depicted in video games, the potential educational benefits of these games could be lost. However, as game designers become more adept at modeling scientific themes, it could herald an educational revolution.